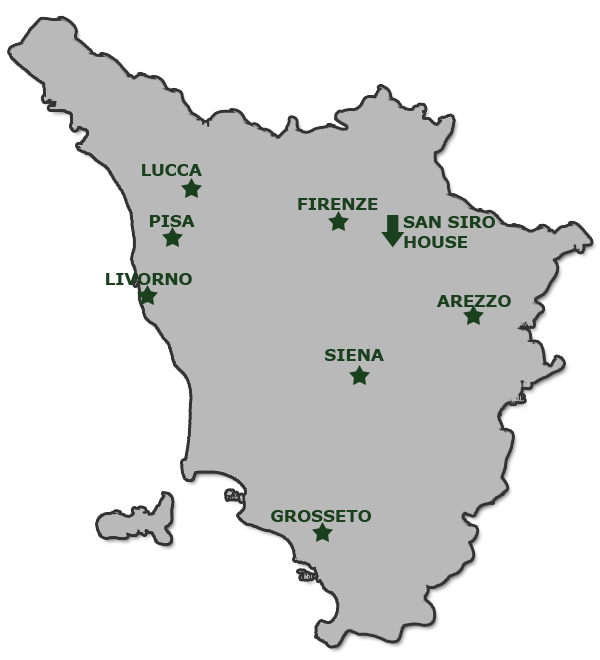 Exit from Highway A1 ( Roma- Bologna) in Incisa-Reggello


turn on the right, and next time to right for Reggello


At first roundabaut you go in direction Reggello on the left.


When you see the indication "CASCIA" at first roundabaut you turn right at the next roundabaout right again, for Figline Valdarno.


Turn again when you see the sign "SAN SIRO", and drive on approx. 3 kilometres on the narrow service road until you catch sight of the "SAN SIRO HOUSE" sign.